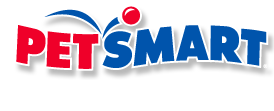 Company: PetSmart, Inc.

Requisition Number: FN-08-211

Department: Finance

Percentage of Travel: 1-25



Job Responsibilities



Want a company with a real vision?
Our people make the difference in our success. Our vision is to provide Total Lifetime care to every pet, every parent, every time. We can't achieve this vision without the right people - they make the difference in our business and our success. Every associate plays a role in achieving our success by focusing on our three strategic priorities - Delighting our Customers, growing pet services and operating excellence. Here at the Store Support Group, you could play a key role in supporting these strategic initiatives.
In 2007, PetSmart celebrated the opening of its 1000th store, with many more stores scheduled to open soon after. We continue to grow at our Corporate Headquarters which means great opportunities for a professional such as you!
Benefits of working with PetSmart
In addition to a competitive salary, PetSmart associates are eligible for health benefits, 401K options, Employee Stock Purchase Plan, paid time off, training and development, and an associate discount at all PetSmart stores!
PetSmart is an Equal Opportunity Employer
With many positions offering relocation packages, learn more about Life in Phoenix
The Manager of Testing and Measurement is responsible for developing and implementing a test-and-learn environment to effectively analyze business issues. This position will provide expert technical direction and thought leadership to define issues, collect data, apply appropriate quantitative methods, and draw valid conclusions to support answering business questions. Additional responsibilities include analysis of key predictive business factors to identify new opportunities for the company.
Establish a test-and-control program for the evaluation of in-store concepts. This includes coordinating test activity across multiple business units, and developing a common approach for testing, communication and reporting.
Champion testing methodologies within the organization to maximize learning and ensure consistent measurements.
Benchmark best practices for a "test and learn" environment.
Analyze business needs, and recommend methodologies, analyses and measurement techniques to achieve business objectives.
Identify and develop sophisticated quantitative performance metrics, project evaluation criteria, and scorecards.
Clearly present and communicate research findings and recommendations.
Ensure the delivery of analytical solutions in the agreed-upon time frames and budgets.
Leverage offshore/external vendors where appropriate. Some international travel will be required.
Stay abreast of emerging applications and seek out innovative solutions to improve business insights via technology and process improvements.
Manage and supervise workflow and quality of output of direct reports. Coach, teach and motivate staff in activities to obtain superior customer service.
Experience/Education Required
Bachelor's degree in Statistics, Mathematics, Econometrics, or related field required. Master's degree in similar field or MBA preferred. Five to seven plus years progressive experience in statistical analysis or other quantitative analysis role required. Experience analyzing data and presenting actionable insight in a retail environment preferred. Equivalent combinations of education and experience will be considered.
Strong conceptual, creative problem-solving and project management skills.
Independent self-starter who can consistently develop actionable recommendations, as opposed to excessive analysis and evaluation aimed at "perfect solutions."
Ability to think strategically about analytical capabilities and lead the business in the understanding and development of emerging technologies that may deliver superior insight.
Experience with multi-sourced offshore delivery centers and shared services environment is preferred.
Strong management and mentoring skills.
Must be comfortable in a fluid and evolving organization.
Apply On our Website
URL: www.datashaping.com/jobs17153x.shtml
Please mention datashaping.com when applying. Thank you.