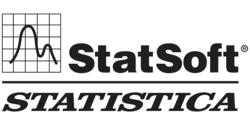 StatSoft announces the release of their new YouTube video series on Text Mining. The series will provide hands-on tutorials of text mining applications. StatSoft will release a new video every week. Subscribers to the StatSoft YouTube channel will have quick and easy access to the videos as soon as they become available. Users can also register to receive emails every time a new video is released.
STATISTICA Text Miner is an optional extension of STATISTICA Data Miner, ideal for translating unstructured text data into meaningful, valuable nuggets of decision-making "gold." The Text Miner application can be used to analyze the contents of web pages, analyze large document repositories and include unstructured notes in predictive data mining projects.
STATISTICA Text Miner was specifically designed as a general and open-architecture tool for mining unstructured information. The feature extraction/selection and other analytic tools available in STATISTICA Text Miner are not only applicable to text documents or Web pages, but can also be used to index, classify, cluster or otherwise include in your analyses unstructured information such as (pre-processed) bitmaps imported as data matrices, etc.
Register to be notified when new episodes are made available and to receive supplementary information and materials. The first video of the series is scheduled to be released in early September 2011.
About StatSoft, Inc: StatSoft, Inc., founded in 1984, is one of the largest producers of enterprise and desktop software for Data Analysis, Data Mining, Quality Control/Six Sigma and Web-based Analytics. Its products are used worldwide at most major universities, corporations and government agencies and are supported with training and consulting services by a worldwide network of StatSoft offices in 29 countries on all continents.
Contact:
Roxanne Cook
StatSoft, Inc.
918-749-1119